Elizabeth Hennessy
Elizabeth Hennessey is from Los Angeles, California. She comes from a long line of designers and artists. Her grandmother and great grandmother were designers and pattern makers. Her mother was an artist. Elizabeth was taught to sew, pattern draft and portrait paint from a very young age. As early as 8 years old she was creating looks and sewing glitzy and glamorous garments for her dolls and self. Her grandmother used to joke at her "affinity for the glamorous and the theatrical."
These early interests and passions would be the catalyst for her pursuit of becoming a film actress and print model in her late teens. She loved taking roles that would allow her to wear old Hollywood glamour and red carpet looks.
During these early years Elizabeth was featured in many indie films, commercials and music videos. She also helped casting directors when they were in a pinch by providing wardrobe for background talent. She deeply enjoyed being a print model in between acting gigs and did several sportswear ads for Lucy.com.
Although she enjoyed many wonderful opportunities that would come her way, her big break as an actress came when she was offered a role portraying a 1940s makeup artist in a dreamy commercial sequence. This was the pilot for the HBO show "6 Feet Under." Her dream of getting into The Screen Actors Guild had come true. Elizabeth found the process of being dressed and styled by industry professionals for this show inspiring and educational!
However, even though acting and modeling was very exciting she still daydreamed about designing and dressing others the most. Elizabeth found herself increasingly interested in how characters can be developed and understood through clothing and styling. She learned the importance of how fashion and style communicate who we are to others. In response to this she decided to start focusing her energy primarily on providing wardrobe for film, tv and music videos for productions rather than acting in them as she did prior.
Through this rewarding experience, Elizabeth realized her calling in life was to style and design clothing for men and women and found the most joy when she got to do it. She had a deep desire to assist men and women realize and dress their best selves. The individual within communicating through their clothing and style who they are to the world. Their best selves expressed through fashion.
This revelation would catapult her to college. Elizabeth obtained a scholarship to The Fashion Institute of Design and Merchandising. She chose to major in Fashion Design and after completing that degree she continued her education and received a second degree in Advanced Fashion Design. She graduated Magna Cum Laude and would debut her first 12 look collection on the runway in Los Angeles.
During the Debut ceremony at FIDM (to her surprise) Elizabeth was informed she was selected to be the finalist representing FIDM for the SUPIMA Cotton Design Competition! Feeling grateful and astonished, Elizabeth showcased her capsule collection for SUPIMA Cotton twice in New York City.
She has since had her 12 look collections shown on the runways of New York, Paris, Los Angeles and El Paseo Palm Springs Fashion Week. She has also shown her denim collections and art at King Pin Amsterdam and in Turkey.
Elizabeth has also been featured in "Vogue Italia", "Women's Wear Daily" and several other fashion publications. Although fashion design and styling are her first love, she also enjoys surrealist art and painting portraits in her spare time. She has shown her mixed media artwork in several galleries in Los Angeles over the years. Her signature looks include (but not limited to) old Hollywood glam, luxury and glam rock (with a little 1970s David Bowie influence for good measure). Last but not least, evening looks with lots of faux fur!
After over 15 years of working in the entertainment industry and in fashion, Elizabeth's philosophy is that fashion should inspire and empower you to show your best self. She has asked herself this question and encourages clients to ask themselves this: "If you had to play yourself in a movie about your life what would you wear? How would you want to be understood as a character? Clothing communicates." She believes that a good stylist helps their client discover what they want to say to the world through their clothing. Her motto has always been "You don't have to be rich and famous to look rich and famous."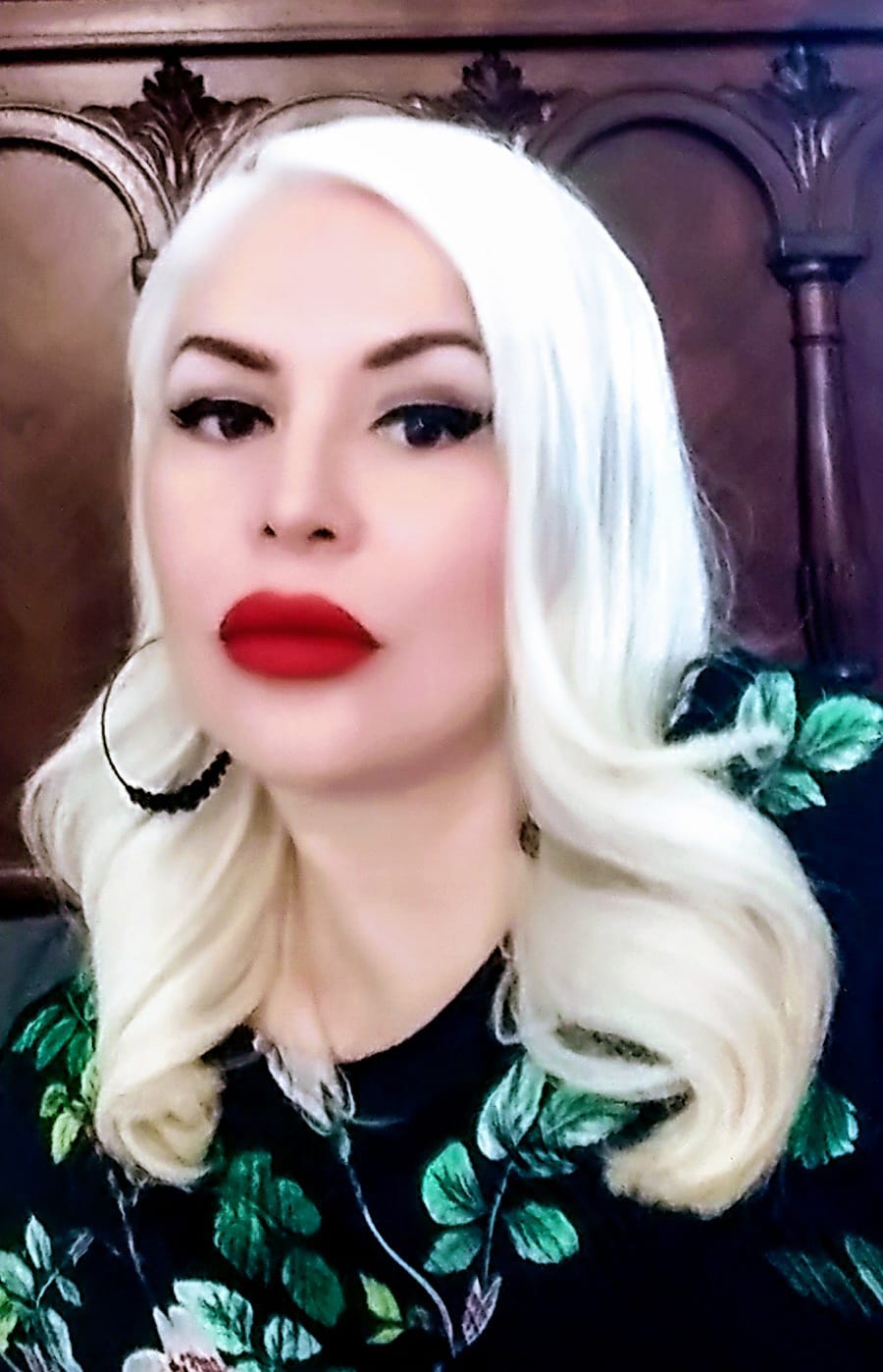 Elizabeth's Looks
swipe to view all looks
Elizabeth's Style
Pro Styling Tips
"It's good to start with a strong foundation wardrobe with these staples: 1. 2-3 jackets such as denim, leather and classic blazer. 2. A well fitting pair of jeans, a neutral color pant and black pant 3. 2 button ups and well fitted t-shirt 4. 2 skirts in different lengths The next tip is to ensure clothing fits properly. Avoid keeping items in your wardrobe that cause bulging or fit too tight. It's better to maintain or purchase items that are slightly bigger than your normal size than too small. You want your clothing to drape nicely on your figure. 3. Don't be afraid of bold color or prints. If you lean towards dark and neutral colors you can tie in prints or bold colors more subtly with accessories such as belts, scarves and handbags."
Styling Aesthetic
"Elizabeth's aesthetic has always leaned Hollywood glamour with an Alexander McQueen edge."
Favorite Styling Piece
"My wardrobe staple has always been jackets! Jackets are the "frame" of the looks I do. I love using jackets in all my recommendations because they are such a valuable asset to any wardrobe and can be used so universally!"
Area of expertise
- Classic - Edgy - Rugged